In this tool tip tutorial we are showing you how to use a jigsaw.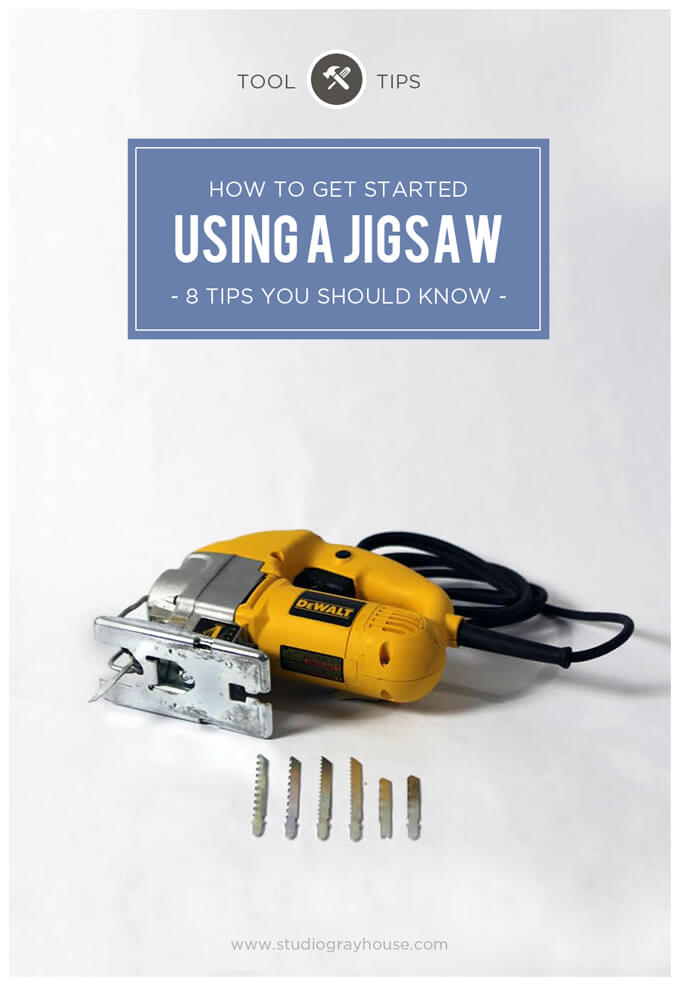 Hey! It's Brent here today talking about how to use a jigsaw. The jigsaw is a fun tool that can really come in handy to allow you to create fun projects like our yoga mat rack we built last weekend.
It is a fairly easy tool to use but as with any tool it is helpful the more you understand about how a tool functions and the best way to use it. Watch the video below or scroll down to see eight of my tips for getting started using a jigsaw.
We use the DEWALT DW317K 5.5 Amp Top Handle Jig Saw.
FYI: This post contains an affiliate link to a product we used. Gray House Studio does receive commissions for sales from these links but at no extra cost to you. We appreciate you supporting this site. Read our privacy and disclosure policy. You can also easily shop our recommended products here.
HOW TO Use A Jigsaw Tips
DIRECTIONS WATCH
Never Miss A Gray House Studio DIY Video Subscribe to our YouTube Channel
DIRECTIONS READ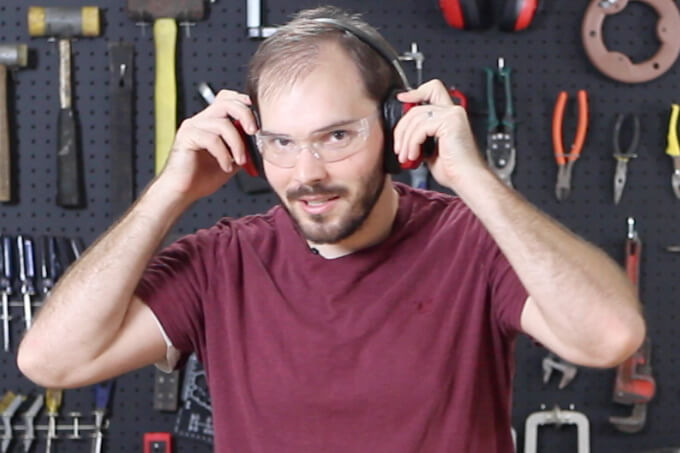 1. Safety Glasses and Ear Protection
It might seem self-explanatory but it is easy to forget to wear safety glasses, especially if you don't normally wear glasses.
Believe me when I say the jigsaw is not a tool you want to risk it. Put on some safety glasses and eye protection before starting to cut.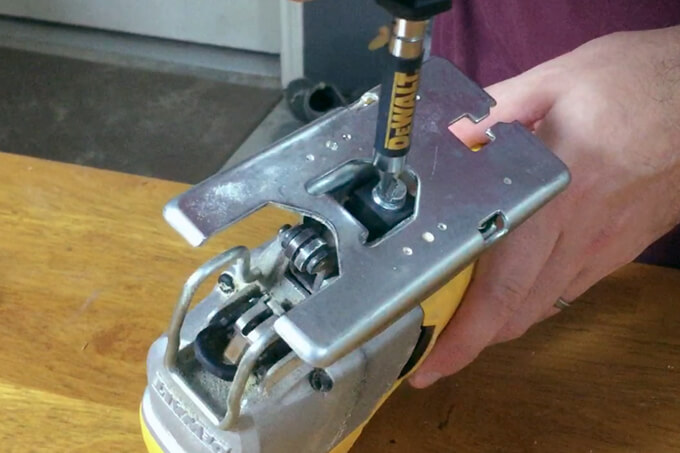 2. Secure the Foot Plate
Grab your jigsaw and look for the screw or mechanism that locks the foot plate in place and double check that it is as tight as possible.
Most foot plates are designed to rotate allowing users to cut angles but rarely is that the desired application.
Usually if I ignore this step the screw will shake loose as I use the jigsaw and the plate will slowly rotate messing up my cut.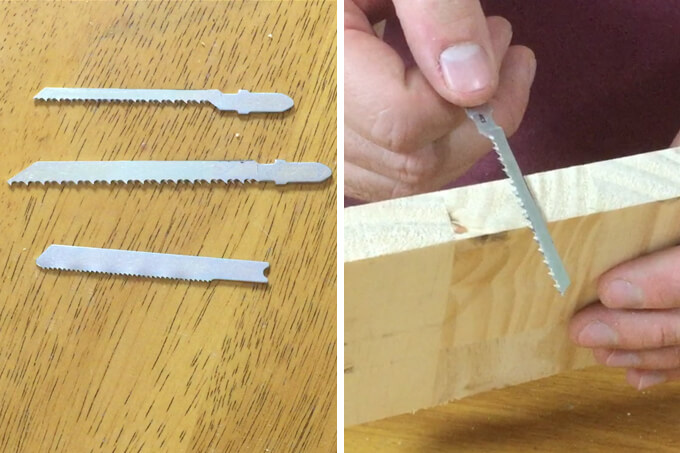 3. Choose the Correct Blade
All jigsaw blades are not created equally. Each jigsaw blade has a specific application and it is important to select a blade based on your material and cut design.
Left: Most blades are labeled by what type of material they cut and the type of cut. (i.e. wood/clean cut) The top two blades in the picture are for cutting wood and the bottom one is for cutting metal. Wide blades make it easier to cut straight lines while skinnier blades make it easier to cut curves.
Right: Be sure the cutting surface of the blade is at least one inch longer than the material is thick. As the jigsaw moves the blade up and down the blade can bend or break if it is too short and jams into the wood.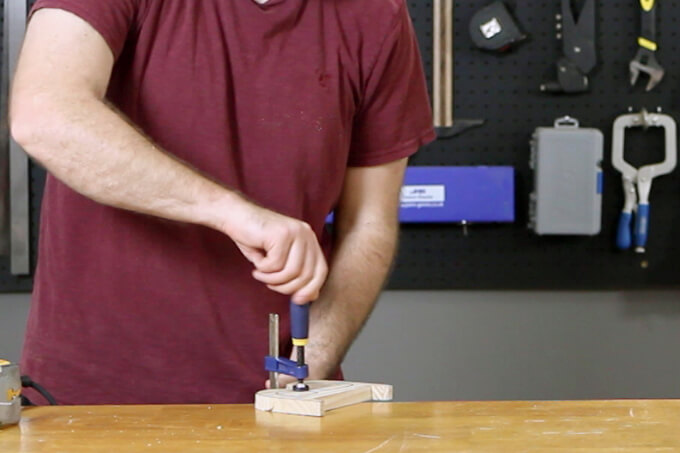 4. Clamp Your Project Down
Before starting to cut with a jigsaw always clamp the material to a solid work surface. It is difficult to hold the material steady and unsafe to grip the material being cut.
With the piece clamped down you can focus on the saw and where you are cutting without worrying about the work piece moving.
5. Keep Track of the Cord
It is easy to get in the zone when using a jigsaw. Often times the cord can get caught or pulled tight around the table or work piece and come dangerously close to the blade when doing curvy cuts.
Before turning the jigsaw double check that the cord is safely behind the saw and not under the piece being cut.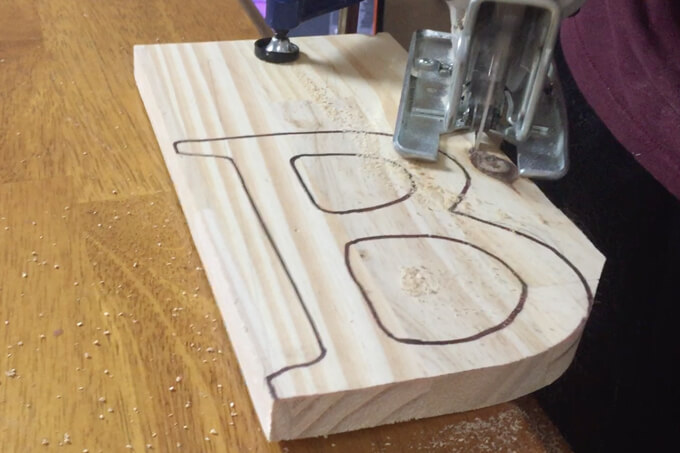 6. Cut from Outside to Inside
Start by cutting away the material that surrounds the outside of the object. Leaving the inside until the end helps keep the work piece strong and prevent breakage.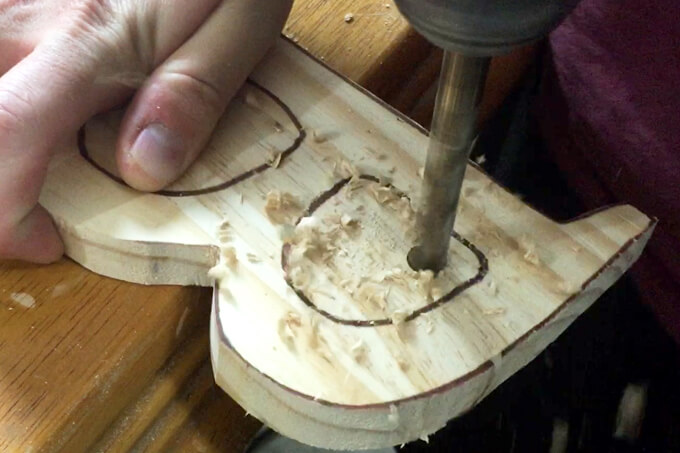 7. Drill Holes for Internal Cutting
To cut out internal shapes without cutting through the outside of an object drill a hole larger than the width of the jigsaw blade.
With holes drilled the jigsaw blade can move freely through the material and begin cuts anywhere.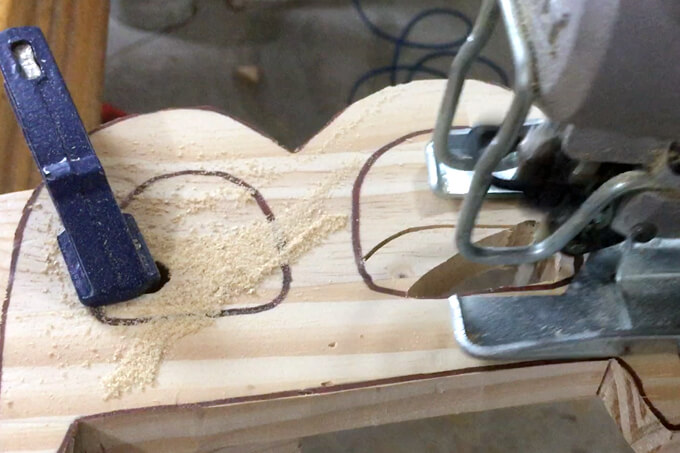 8. Make Multiple Cuts
Even when you use the skinniest blade for curvy cuts there are times when the jigsaw just can't turn quick enough.
The trick cutting out small objects with tons of curves is to make multiple cuts in the same location from different angles.
I hope these tips help you get started using a jigsaw. If you have any specific questions about how to use a jigsaw, feel free to leave them in the comments section below and I would be happy to answer them.
Feel free to check out our additional tool tips about choosing the right drill bit and how to use a biscuit joiner.